Het is weer tijd voor een nieuwe nagellakmarathon! Vorig jaar december kwamen we met dit idee, en dat was over het algemeen goed bevallen. Waarom dan niet nog een keer? Deze marathon zal ongeveer acht dagen duren, net zoals de vorige keer. Swatches van nieuwe lakjes komen voorbij, maar ook nailart en een comparison... Wil je geen één dag missen? Volg ons dan op Bloglovin.
Dit is even een gehaast artikeltje, omdat ik vandaag vertrek naar een gehucht genaamd Lettelbert :) Volgende week is het Hemelvaart, en dan gaan wij altijd met een aantal mensen op 'Hemelvaartkamp'. Dit weekend gaan we alvast de vouwwagen opzetten en een nachtje verblijven. Ik hoop nog wat foto's te maken en natuurlijk lekker te relaxen!
De nagellakmarathon is alweer bijna aan zijn eind gekomen, en ik wil hem graag afsluiten met nog een Essence lakje. Het had eigenlijk net zo goed een Essence-marathon kunnen heten! Dit was het laatste lakje wat ik had aangeschaft van de You Rock collectie, aangezien ik al genoeg lichtblauwe / mint kleuren in mijn bezit heb.
Dit aparte nagellakje heet Cut Off The Beige, en bevat mooie gouden glitters.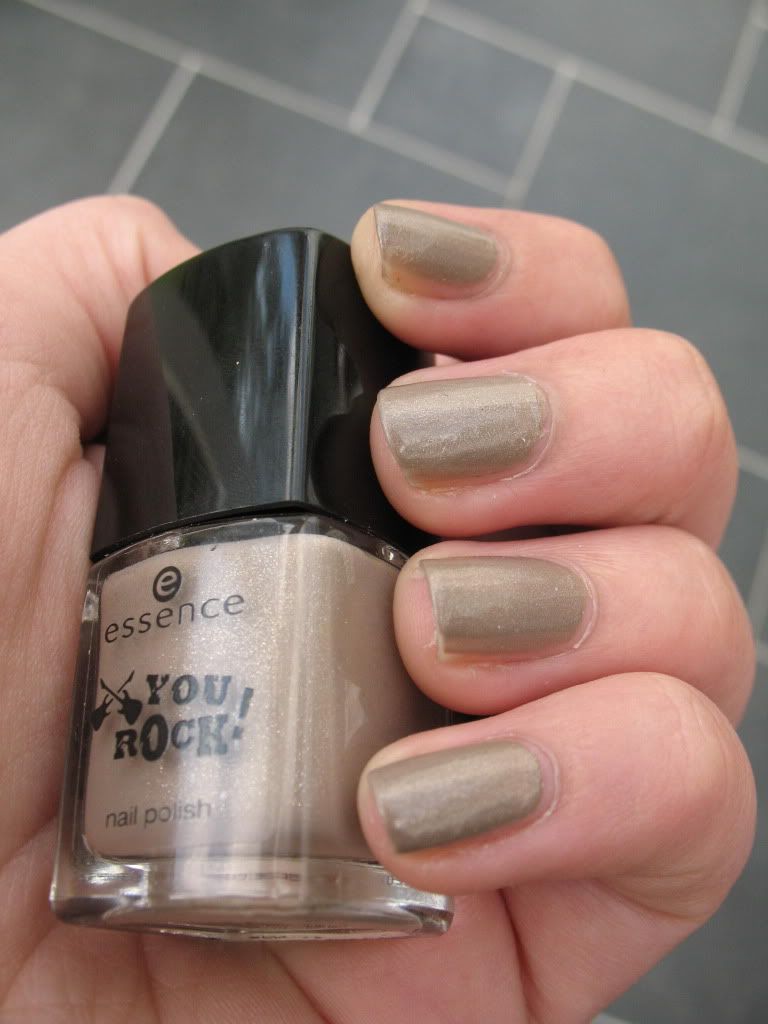 Wat je over houdt als je dit lakje eindelijk op je nagels hebt gedaan is een mooie beige kleur met glitters, net zoals in het potje. Hij dekt volledig in 2 laagjes, en heb weer geen problemen met het lakken. Ik heb hem nu drie dagen op en ik heb nog geen tipwear gezien, toppie! Let's take a look at the close-up...
Pretty, eh? Ik vind dit een supertof lakje! De kleur is heel subtiel, maar toch erg cool door de glitters, en hij staat eigenlijk overal bij. Ik ben wederom blij dat ik deze aangeschaft heb.
Welke lakjes heb jij van de You Rock collectie, en wat vond je van de Nagellakmarathon?
Liefs, Floor
(sweethippos@hotmail.com)