Zoals jullie waarschijnlijk wel weten was er gisteren een huge storing bij Blogger. Vandaar dat er bij ons ook geen artikeltje is gekomen. Vanaf vandaag is alles hopelijk weer normaal, en bloggen we er weer volop tegenaan.
Van
Sanne
kregen wij deze tag, die we stiekem al hoopten te krijgen. Thanks Sanne! De bedoeling is om een paar vragen te beantwoorden op de ouderwetse manier: met pen en papier. Kijk maar mee naar ons handschrift.
What's your name/your blogger name?
What's your blog's name/URL?
Write "The quick brown fox jumps over the lazy dog."
Favorite quote?
Your favorite song?
Your favorite band/singers?
Anything else you want to say?
Tag three to five other people.
Marjolein:
Floor: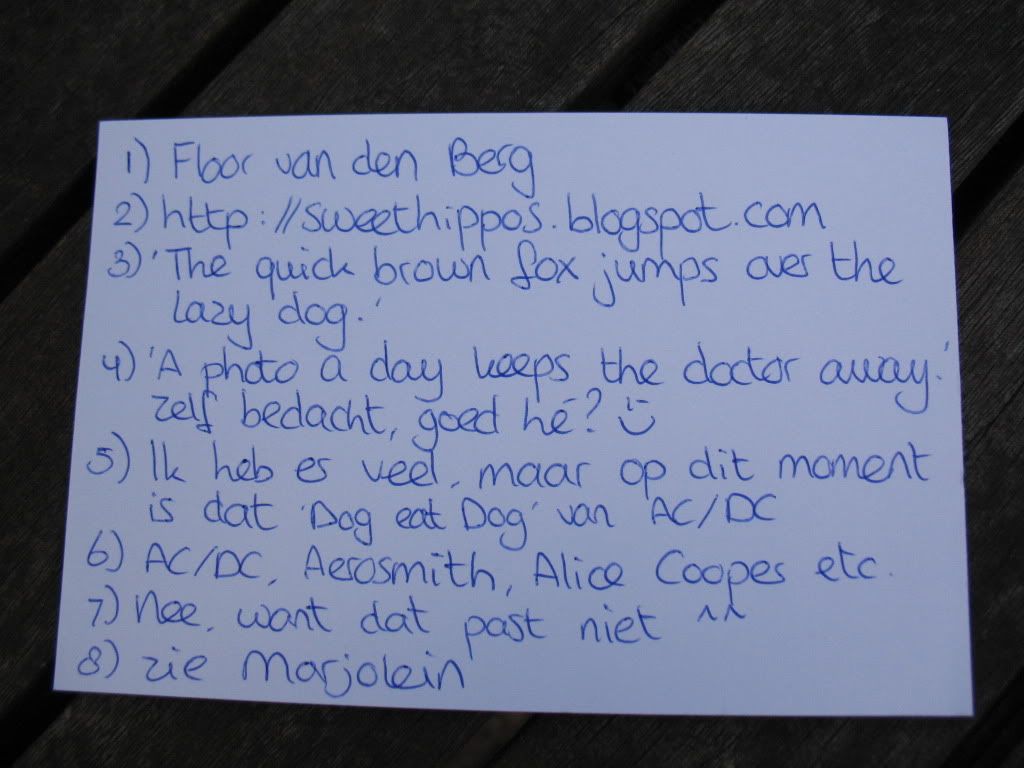 Mm, ik ben zeker niet trots op mijn handschrift, maar mijn kleine f vind ik wel cool, hihi.
Liefs, Floor en Marjolein
(sweethippos@hotmail.com)