Snorren. Je ziet ze op t-shirts, als sieraden, zelfs op mokken... maar natuurlijk ook als nailart! Geïnspireerd op de nailart van een meisje bij mij op school ben ik ook aan snorren op mijn nagels begonnen. Gewapend met een zwarte Essence nailart pen, 'Snow Motion!' en 'Up In The Air' van Catrice ging ik aan de slag, en dit is het resultaat!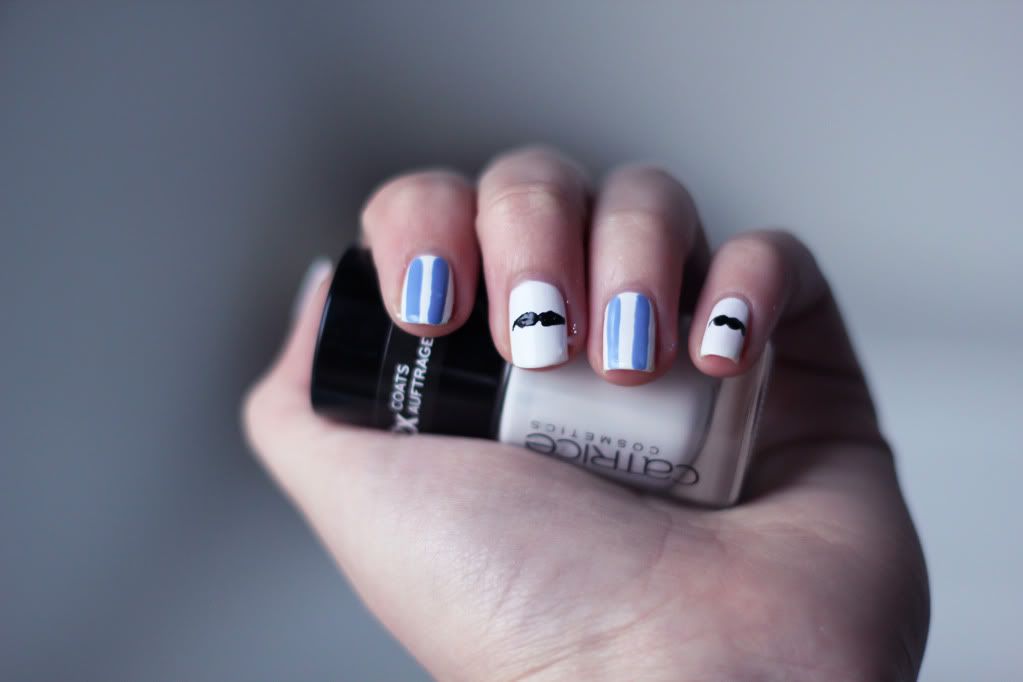 'Snow Motion' had twee laagjes nodig om te dekken, wat me nog best wel meevalt van een witte nagellak! Daarna tekende ik op mijn pink, middelvinger en duim een klein snorretje met de nail art pen. Dit is nog altijd een vervelend klusje, maar gelukkig kon ik hierin wel aardig een snor in herkennen ;) Om het geheel nog wat op te fleuren zette ik twee streepjes op de resterende nagels met 'Up In The Air'. Het resultaat: een grappige, fleurige nailart!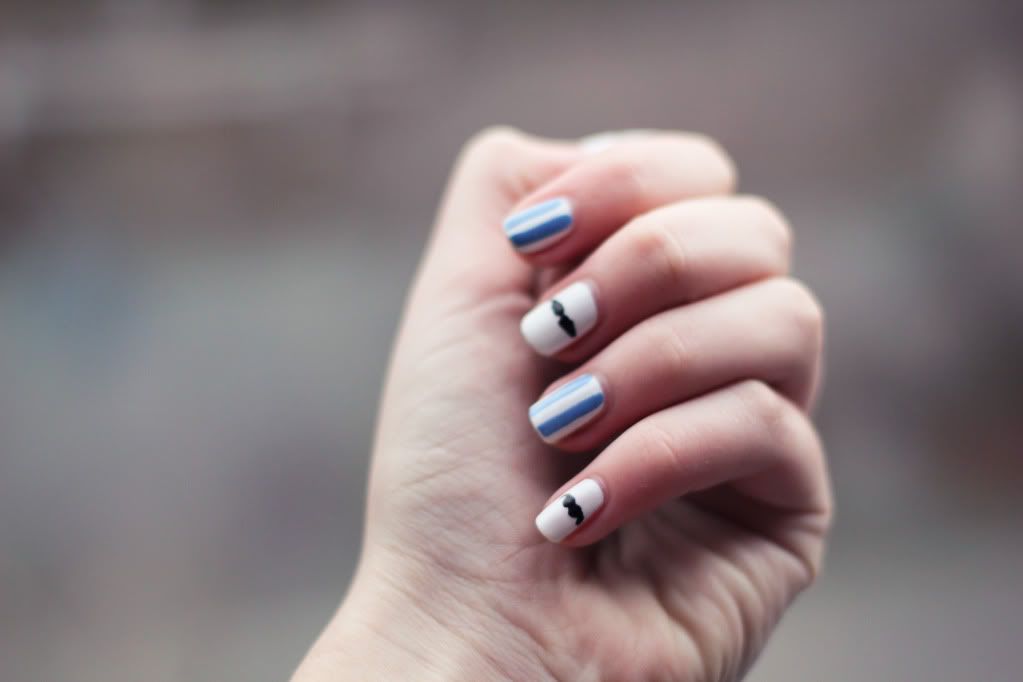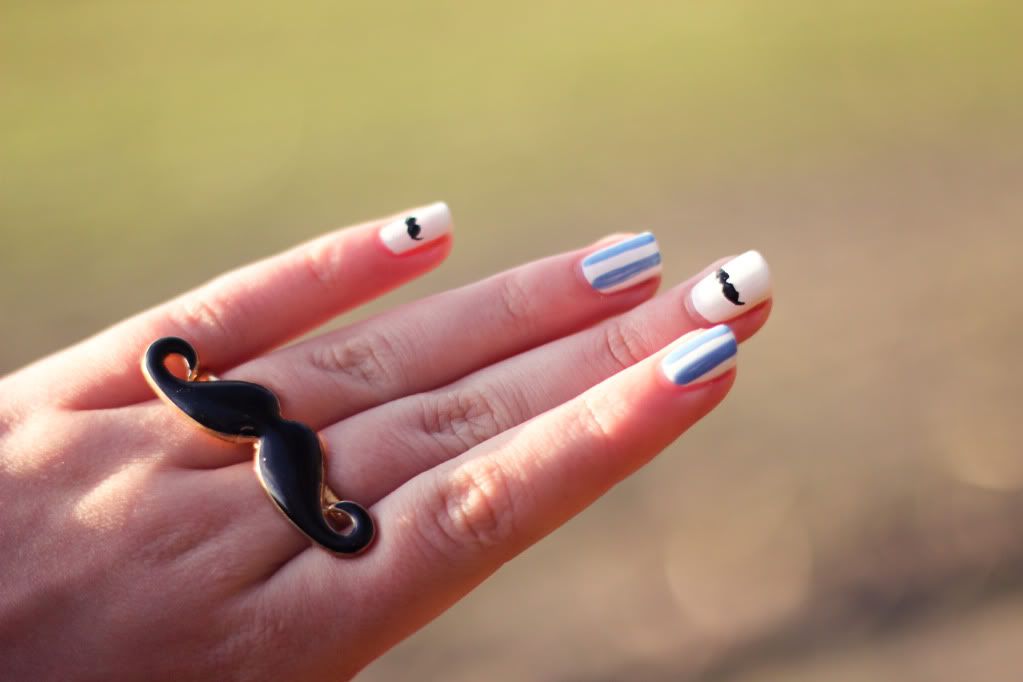 Bij deze nailart kon mijn snorrenring natuurlijk niet ontbreken.
Wat vind jij van die hele snorrenhype?
Liefs, Floor
(sweethippos@hotmail.com)