Deze zomer is, zoals jullie waarschijnlijk wel hebben meegekregen, de
ombre
trend helemaal hip! Niet alleen op shortjes, shirtjes of rokjes, maar ook qua make-up! En dan vooral
ombre
lippen, welke ik vandaag heb geprobeerd. Ik kan jullie wel vertellen dat ik het een erg gaaf effect vind geven.
Het is de bedoeling om je
ombre
lippen zo subtiel mogelijk te maken. Je gaat natuurlijk niet over straat met paarse en oranje lippen! Ik heb dan ook kleuren gekozen die zo dicht mogelijk bij elkaar liggen. Zo is het effect minimaal, maar wel super mooi!
Hierboven zie je de eerste look die ik heb gemaakt. Daarvoor gebruikte ik voor de buitenkant van mijn lippen 'Pinker-bell' van Catrice, en aan de binnenkant 'Colour Bomb', ook van Catrice. Ik heb eerst 'Pinker-bell' aangebracht over mijn hele lippen, en daarna 'Colour Bomb' in de binnenkant van mijn lippen gedept voor een
gradient
effect.
Voor de tweede look gebruikte ik 'Bloody Red' van Catrice voor aan de binnenkant, en 'Maroon', ook van Catrice, aan de buitenkant. Dit keer is het effect dus omgedraaid! Ook dit resultaat vond ik erg gaaf geworden, het staat erg vampy.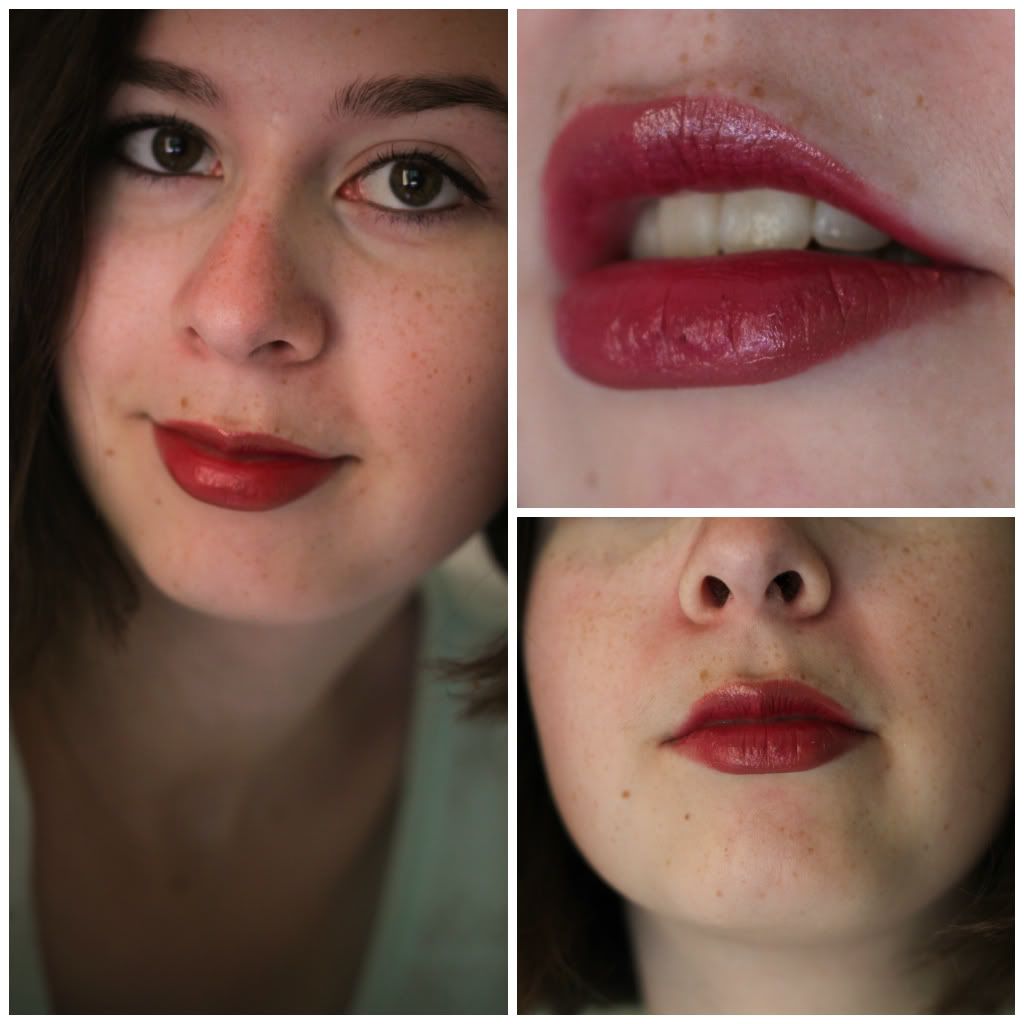 Sorry voor de donkere foto's, op dat moment kwam er net een dikke stortbui aan!
Al met al waren de ombre lips het proberen waard! Het geeft een erg leuk effect, maar ik weet niet of ik dit vaak zal dragen. Hiermee mag je tenslotte niet even iets eten of lekker 'smakken' met je lippen zoals ik dat noem, want dan is je hele look helaas verpest! Toch, voor een keer, is het wel leuk ;)
Zou jij ombre lippen dragen? En welke kleuren zou je dan combineren?
(info@sweethippos.nl)