Laatst vroeg ik of ik mama kon helpen met het eten, toen ze vroeg of ik de pizzabroodjes wel wilde maken. Ja, sure! Ik verwachtte één of ander ingewikkeld recept, maar toen ik in de Allerhande keek, kwam ik erachter dat het écht heel gemakkelijk is. Maar je moet er maar net op komen, toch? Daarom deel ik het vandaag met jullie, want het is heel simpel maar toch heel erg lekker!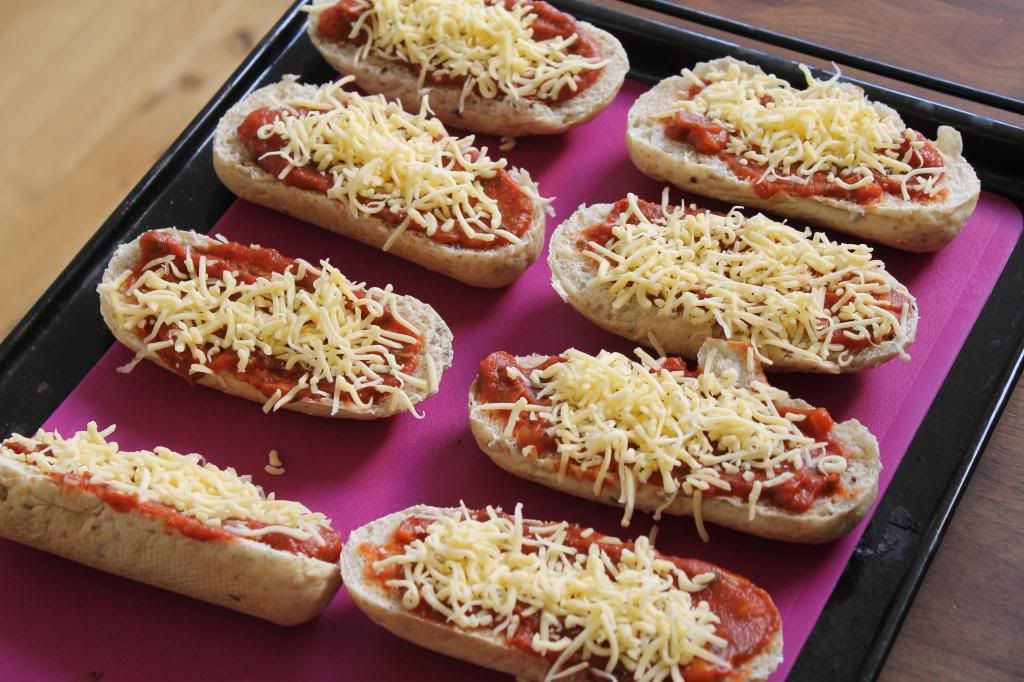 Wat heb je nodig (voor 4 personen):
- 4 afbakpistoletjes
- Geraspte kaas belegen
- Pastasaus Sugo met kruiden (Albert Heijn)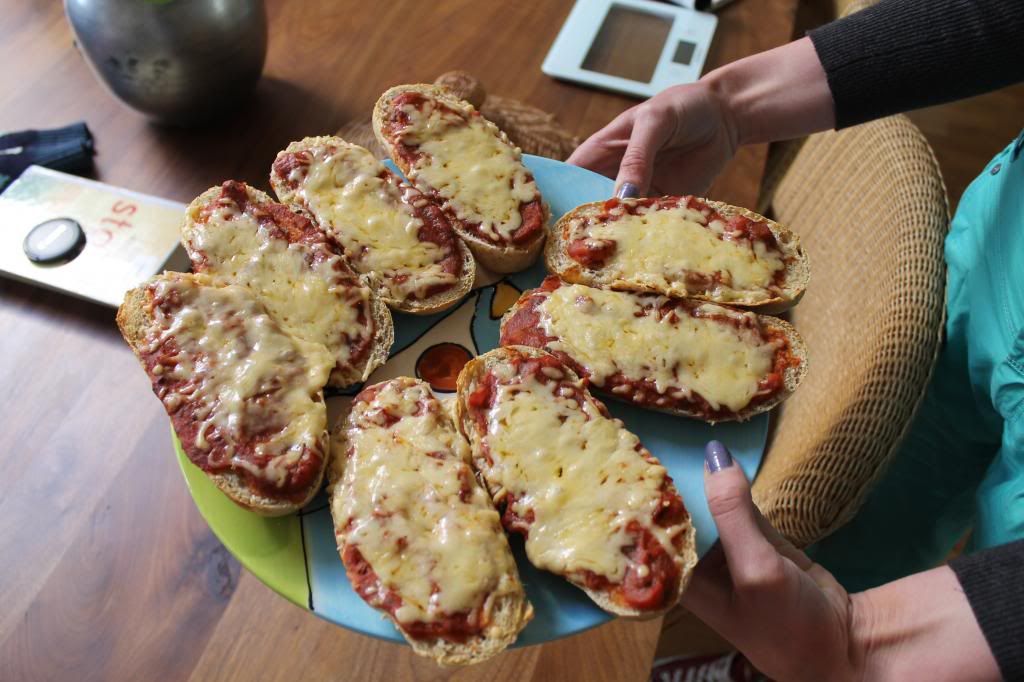 Wat je moet doen kun je vast al raden: Snijd als eerste de broodjes door midden (als ze nog niet in de oven zijn geweest), en verdeel de pastasaus over de acht halve broodjes. Daarna leg je er een flinke lading kaas op, en stop je ze in de oven voor 7 minuten op 220 graden. Was dat het? Ja, dat was het. Zo simpel, maar echt heerlijk als lunch of voor bij de soep. Je kunt het natuurlijk ook wat specialer maken door bijvoorbeeld een groente of mozzarella toe te voegen.
Lijkt je dit lekker?

(info@sweethippos.nl)