Na urenlang inspiratie opdoen op andere blogs, Stumbleupon en weet ik waar, begon Fleur in een Facebook-chat over shirts met teksten erop, en dat ik daar misschien wel iets over kon gaan schrijven. Ik ging meteen allerlei webshops langs om op zoek te gaan naar deze leuke shirts. Want ik houd wel van trends, en ik houd ook van quotes. Ik vond een aantal héle leuke, die ik voor jullie op een rijtje heb gezet.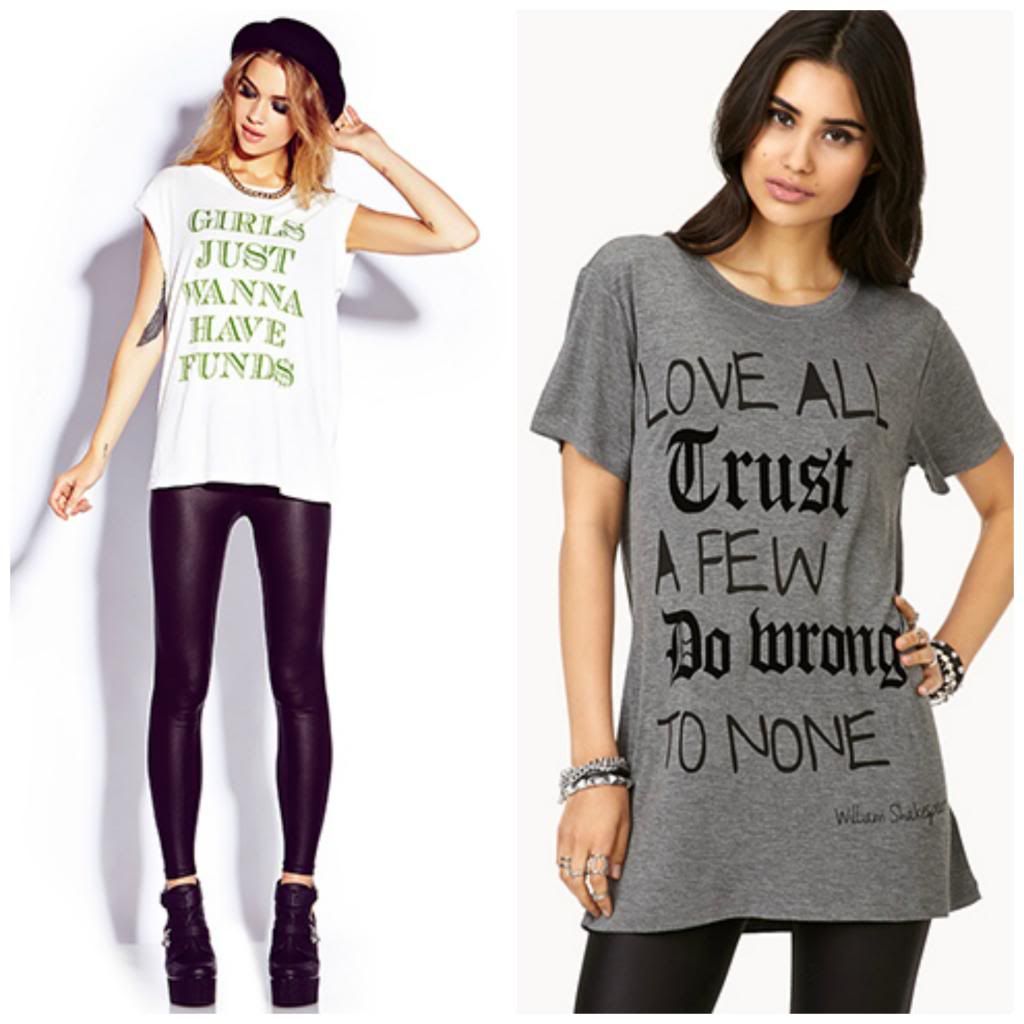 Links: 'Girls just want to have funds', Forever 21 - €15,75.
Rechts: 'Love all, trust a few, do wrong to none', Forever 21 - €13,75.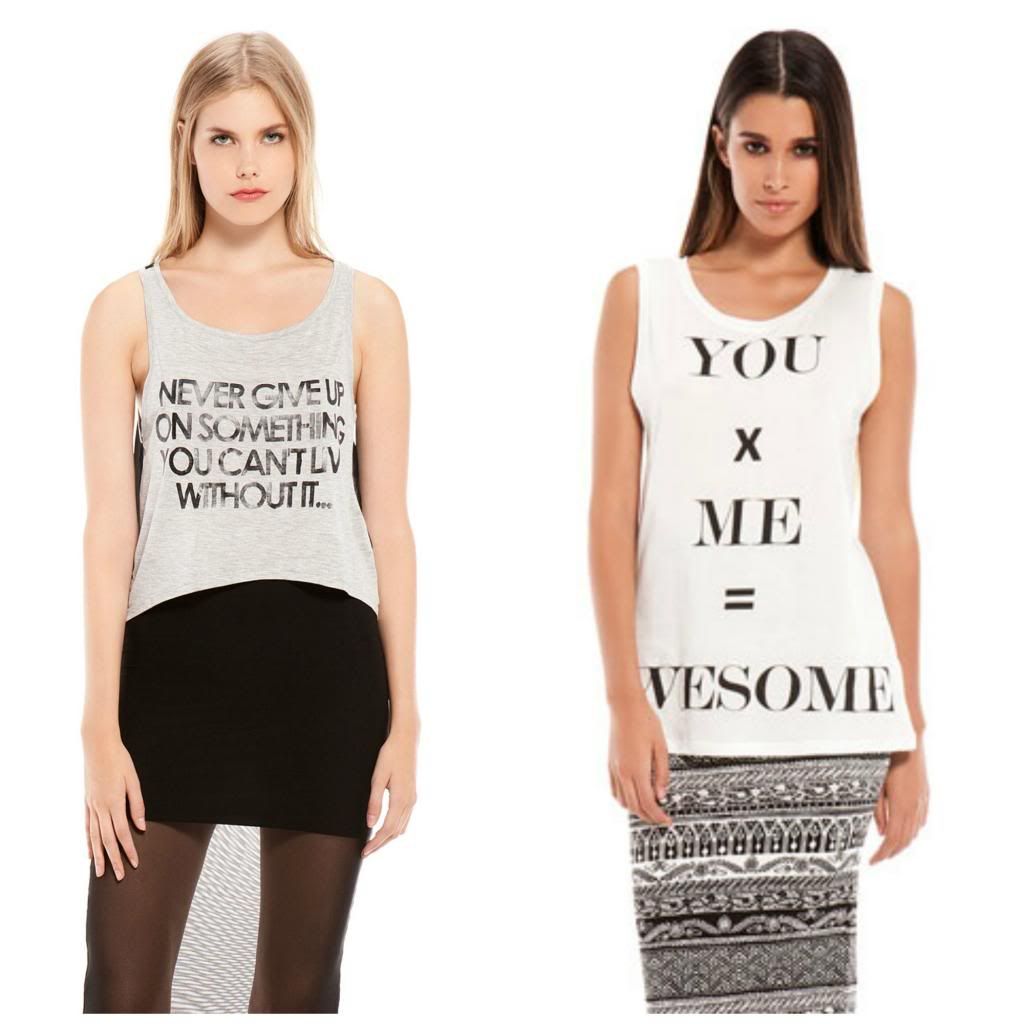 Links: 'Never give up on something you can't live without', Bershka - €17,99
Rechts: 'You x me = awesome', Bershka - €9,99
Links: 'This is my favorite t-shirt', Bershka - €17,99
Rechts: 'Live, Kiss, The spirit of '79 tour', Bershka - €19,99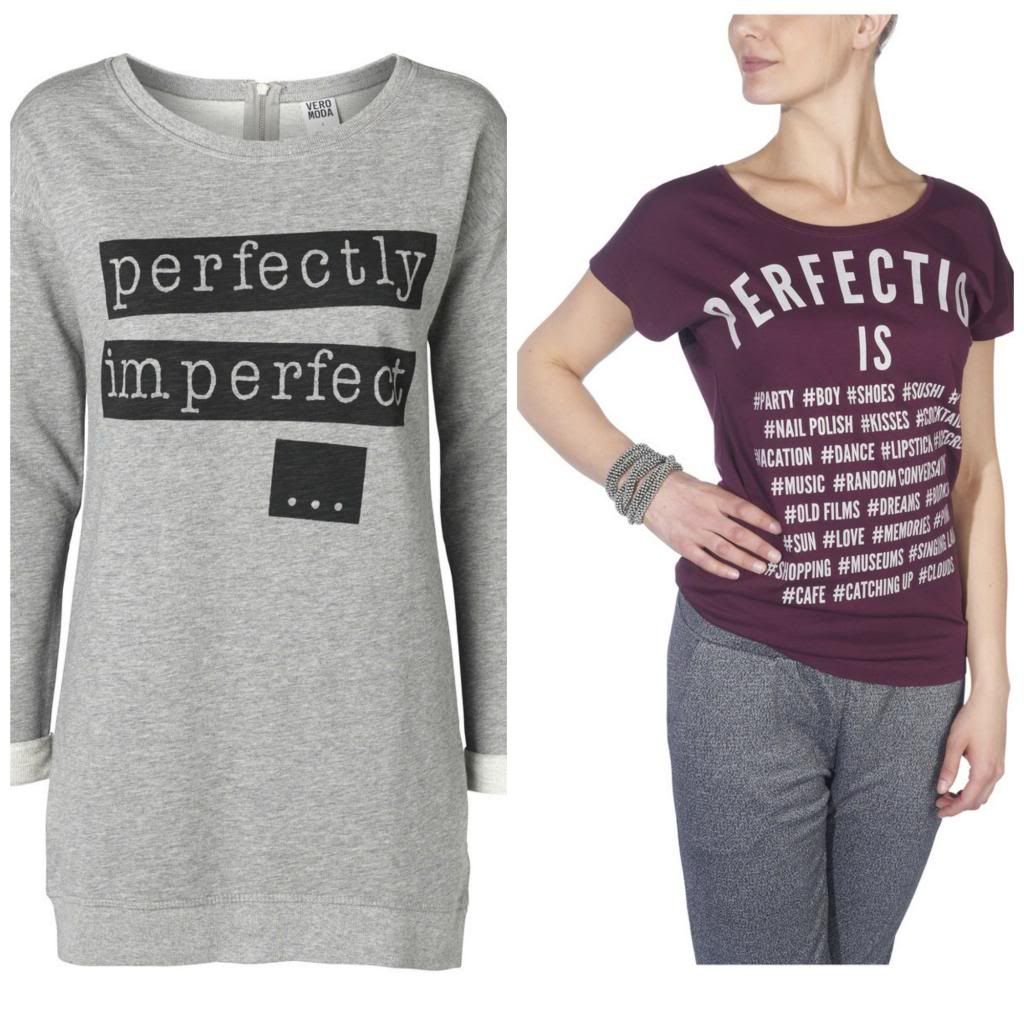 Links: 'Perfectly Imperfect...', Vero Moda - €29,99
Rechts: 'Perfection is... #party #boys #sushi etc.', Only - €14,95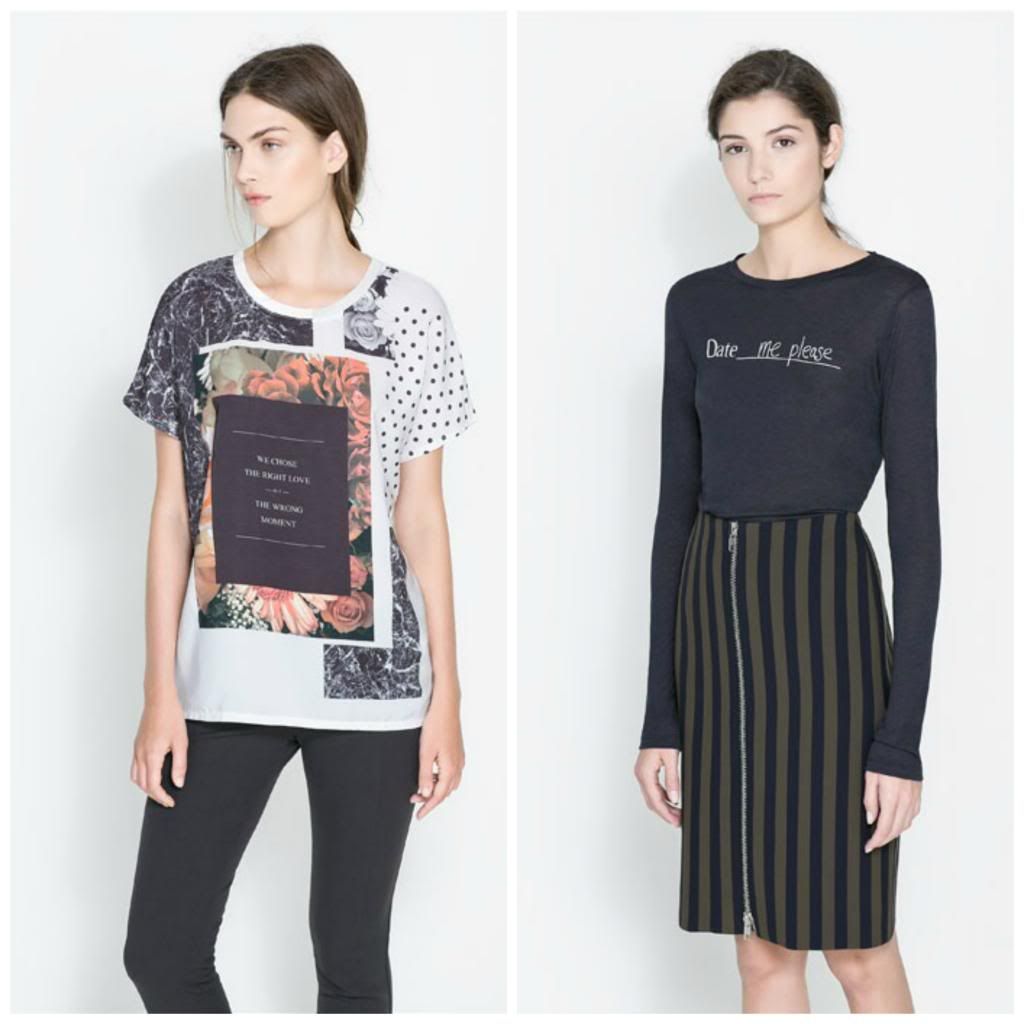 Links: 'We chose the right love but the wrong moment', Zara - €22,95
Rechts: 'Date me please', Zara - €22,95
Ik vind de shirts in ieder geval erg leuk! Wel vind ik dat sommige shirts met tekst erop niet een duidelijke tekst hebben. Die zou ik niet kopen, want met zo'n t-shirt wil ik natuurlijk wel een statement maken.
Wat vind jij van de t-shirts met teksten?
(info@sweethippos.nl)